Rotterdam (December to February)
Monday
We start at 18.00 with a warming up. At 18.30 we will skate until 20.00 p.m. (possibly with spout).
Thursday
We start at 20.15  with a warming up. At 20.45 we will skate until 22.00.
On both days there is a trainer for the novice skaters, and every Monday there is a professional trainer for the advanced skaters. On Thursday there is usually training given by an advanced Alcedian.
There is Wednesday from 18:30 to 20:00 "norenuur", at this hour SVR also trains, Alcedians are welcome to train with them.
Dordrecht (October, November and March)
Thursday
From 20.00 we will skate until 22:00.
Here a trainer is present for the beginners group.
Often, prior to the training,we will discuss how we can travel together.
What do we do during the training?
Starting skaters can learn the principles of skating in group lessons during these hours. In a small group, they will learn the basics of ice skating. In addition to a beginners group, there is always an experienced group of skaters. Even as practiced skaters, you can train with alcedo to work on your technique and fitness.
convenient to take with you
In order to participate in the lessons, it is useful if you have noren. Gloves are also mandatory and a hat is recommended. You are already wearing clothes with a training jersey and a warm sweater. Of course you can also look at Alcedo's association clothing. For information regarding the cost of membership at Alcedo, we will gladly send you to this page.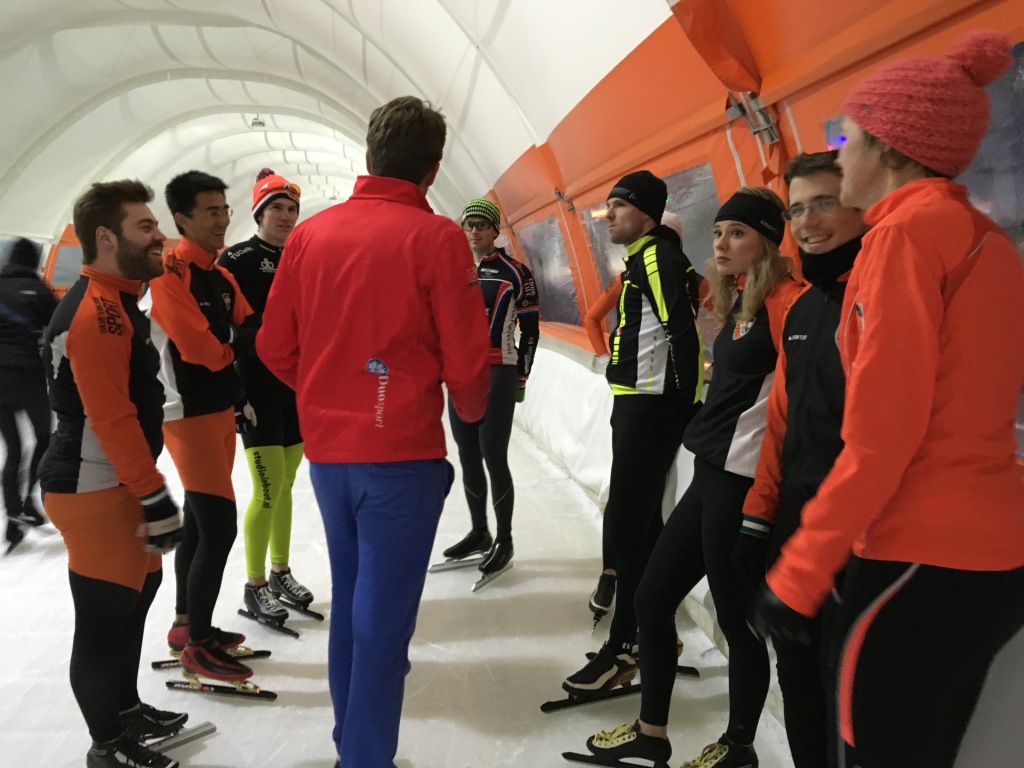 Location
The address of the ice-skating rink is "Toepad 95, 3063 NJ Rotterdam".
It is located on the hockeyfields of R.H.V. Leonidas (see picture below).
Make sure to be at the rink a while in advance because there can be quite a line for entrance. Especially if you are renting skates you might want to take some more time.